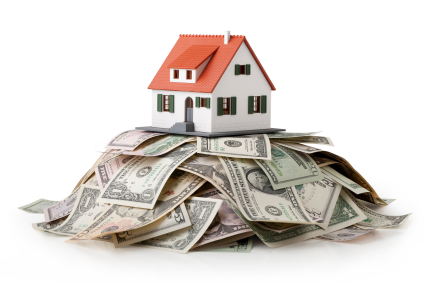 While there are a number of ways to invest your hard-earned money, real estate has traditionally been considered the safest option. Having said that, one also has to be very careful when investing in real estate as a very large sum is involved and there are many bumps along the way.
Here are some tips to help you along:
Have a Strategy in Place

 
You should have a clear reason for buying real estate – whether it's for investment purposes or for personal use. You should also go through at least 10 properties before finalizing one. Don't fall for salesmen who offer lots of freebies or brokers who are only interested in their commission.
Know your Credit Score
Before applying for a home loan, ensure that your credit history is in the green. The loaner bank will check your credit history before approving your loan. If your CIBIL score is lower than 750, then you stand a chance of your application being rejected or being approved, but with higher interest rates.
Don't get sentimental

 
One of the worst mistakes made while buying a home is using emotions. You need to first prepare a list of all the things you need in your new home as well as its locality. Then stick to it. Just because you like the exterior looks or like the color of a home doesn't necessarily mean you have to buy it!
Get your homework right

 
You need to research every aspect of the home-buying process before investing in one. Aside from cost and location, check if the land is free of encumbrance. You also need to check the neighborhood, price trends and infrastructure in that area. Going with big brand builders ensures freedom from potential problems.
Full cost of investment

 
Aside from the cost of the home, you need to weigh in on other expenses such as registration, stamp duty, GST, brokerage, furnishing, etc. These come down to a neat sum and add to the total expenses too.
For those shopping for new homes, check out the luxurious ready-to-move-in Fortius Waterscape apartments in Krishnarajapuram, Bangalore. Overlooking the scenic Yele Mallapa Setty Lake, these green apartments offer the best facilities, amenities and large lung spaces.