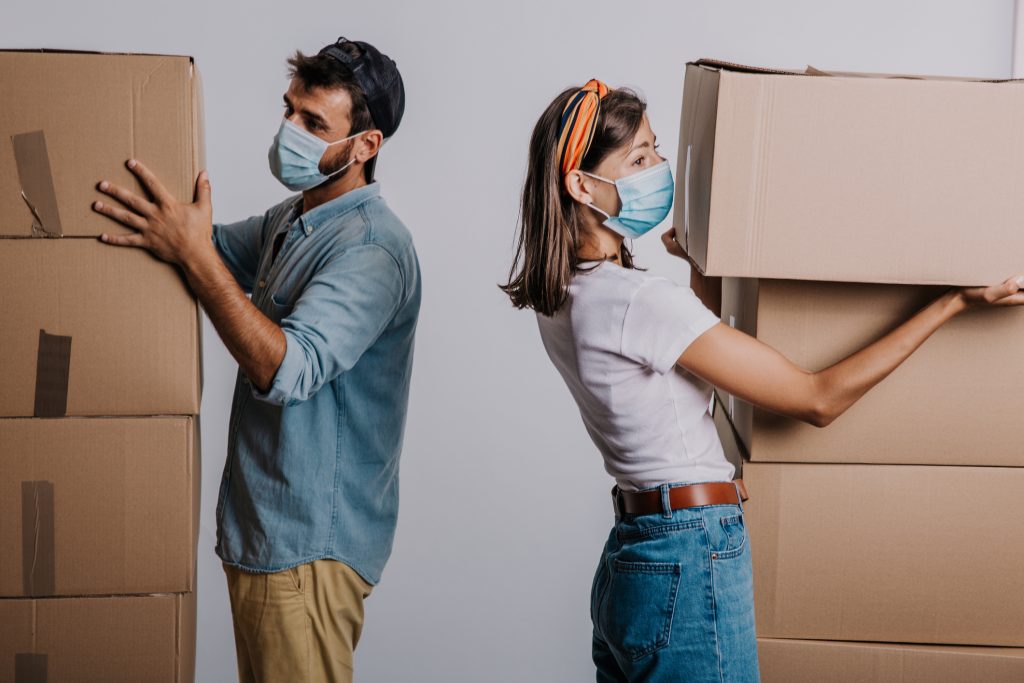 The COVID-19 pandemic has affected almost every aspect of life and every community across the globe. And even though it's well over a year since the pandemic started, it isn't showing signs of being wiped out any time soon either.
Even though many important activities have been put on hold, everyday life continues and events like moving home are still doable, provided ample precautions and safe hygiene is practiced through the process. Here are some tips on moving homes safely:
1. Before tackling the process of packing up your home, ensure you have enough packing and padding material at hand. You wouldn't want to expose yourself unnecessarily by making multiple trips to get more packing materials.
2. One way to make moving home safer is by limiting the number of hands involved in the process of packing. You can either vacate the home and have professionals do the packing and moving of your stuff. Alternatively, you can do the packing yourselves and call in the movers once you are done and all they need do is take out the cartons.
3. If you are going to have professional movers do the packing, limit physical contact by calling them over the phone and giving them a video tour of your home so they can come prepared. Finally, leave home before they arrive.
4. When packing, make sure you leave soap in the bathroom as you and the movers will need to wash hands frequently while handling various items.
5. While shifting cartons is arduous physical labor, do ensure that the movers wear masks and gloves, even as you ensure your masks are on and you maintain six feet distance.
6. Finally, when its time to unpack in your new home, you should first sanitize all the frequently touched surfaces like doorknobs, switches, handles, counter-tops, etc.
Everything is extra difficult during the pandemic and you need to stay organized to stop getting physically and emotionally drained. For those on the lookout for new homes in Bangalore, check out the elegant Fortius Waterscape ready-to-move-in, 2 & 3BHK apartments located strategically in the Krishnarajapuram area. These 'Green'-certified homes offer great views of the nearby Yele Mallappa Setty Lake, lush greenery, high-grade amenities and a 100% Vastu-compliant design.