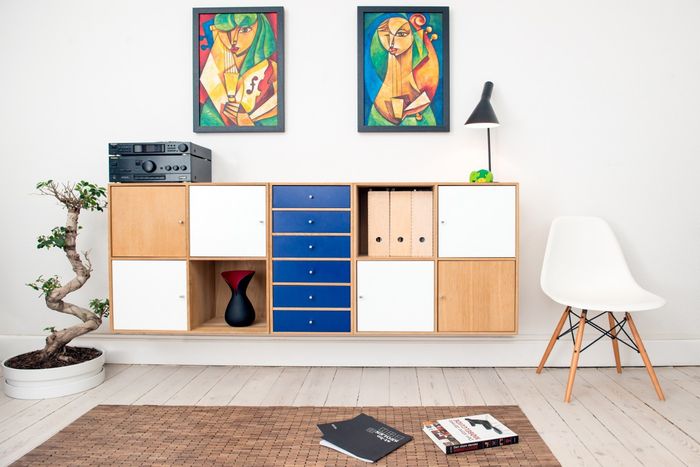 Colors set the tone of your mood and the day. A creative dash of color can freshen up your room and breathe new life into it. Here's a look at some unexpected ways to add more color into your apartment:
Wall Decals
They come in all shapes and sizes and are easy to apply on and remove off. They basically work like stickers and once you have outgrown them, you can always go for a new one! Wall decals are a great way of adding color and interest to a room.
Art décor
Another way to add personality and color to space is by investing in a large piece of eye-catching artwork. This could be huge decorative vases, bright paintings or even an enlarged photograph with an elegant frame.
Curtains
You can change the entire mood of the room by simply changing the curtains too. Create a new theme for your space with a printed or plain curtain to add color to your space.
Tapestry
These are thick, woven textile wall hangings that come in varying patterns and colors. They are a great way of introducing a point of interest and color into a room, giving it new life.
Large Mirrors
Ornately framed mirrors make excellent wall décor and multiply the light and color effects in a space. Large mirrors placed opposite windows add a new dimension to the room.
Wall Gallery
You can also arrange a gallery wall to create a striking look. It can include family pictures or random prints with a common theme. You could even use different-sized frames for a more interesting look.
Display Shelves
Add an area of interest by adding display shelves on empty, boring walls. Create further bursts of colors by placing décor items such as candles, crystal or glassware or small figurines.
Flowers and Greenery
Vibrant green plants and fresh flowers are the perfect way to add a dash of color to an apartment. Display them on wall shelves or as hangings.
The lavishly-appointed 2 and 3BHK 'Fortius Waterscape' apartments in Krishnarajapuram, Bangalore, are carefully designed to offer the perfect backdrop for your art décor. Find more about these ready-to-move-in apartments here: https://www.fortiuswaterscape.com/