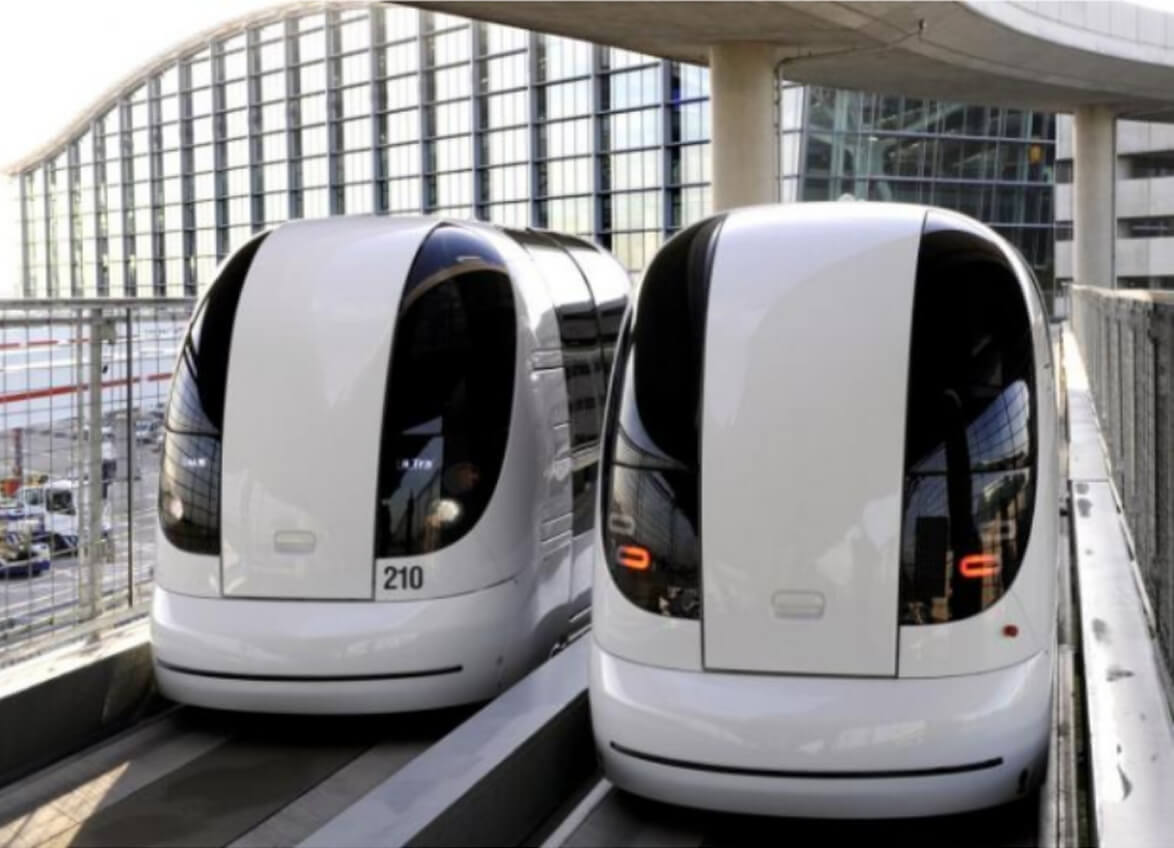 The future is here for those living in Bangalore, especially in Whitefield! The much-hyped project of Personalized Rapid Transport system (the Pod Taxi) is soon expected to become a reality with groundwork slated to start this year. BBMP is hopeful of providing a means of transport that's even cheaper than the metro.
They are hopeful of transporting about 15,000 passengers every hour in these taxis travelling at speeds of 60 kmph. Each pod will accommodate six passengers and is 3 m long and 2.2 m wide. About 2,100 pods are expected to run along the 70 km stretch in the first phase. Commuters will have to choose a code for their destination and the pod taxi's doors will open automatically at the stop.
For those of you who enjoy cable car rides, the pod taxis would be a rather enjoyable affair. They are offered as a cheap mode of public transport that's personalized, on-demand and providing origin-to-destination transport. It is expected to ease common traffic woes faced by people in IT hubs like Whitefield. It's also supposed to solve the last-mile connectivity issues of the metro as well as the BMTC bus stations along certain routes.
The Route Followed by Pod Taxis in Bangalore
For the first phase, the project is supposed to cover 70 km from the Trinity Metro station to Whitefield. The pod taxis will run on pillars placed on the medians of existing roads with 12 stations along the stretch. The network is expected to be a feeder to the metro and connect Trinity and Baiyappanhalli stations, aside from the proposed Visvesvaraya Industrial Park and Ujwala Vidyalaya station.
The 12 stations covered by the pod taxis from Trinity metro station to Whitefield include Agram, Domlur, Hotel Leela Palace, BEML, HAL airport, Ferns City, Gandhi Nagar, Brookefield, Parimala Sunridge, Nallurahalli, Virginia Mall and Whitefield.
The BBMP is also considering using clean solar energy to run these taxis for a cleaner environment. Trial projects will begin in Indiranagar and Whitefield before covering other parts of the city. It's planned along six stretches for now which should give the working population of Whitefield a big relief. It's planned along stretches that see a high footfall of MNC employees.
This vertical transport system may sound futuristic, but it hopes to bring relief to the people living and working in these areas. It's also slated to hike up property rates in and around Whitefield, so the time to invest in ready-to-move-in properties in Whitefield is now. To reap higher benefits, do take a look at Fortius Waterscape – distinguished lakefront apartment homes that offer vast open spaces for recreational activities.