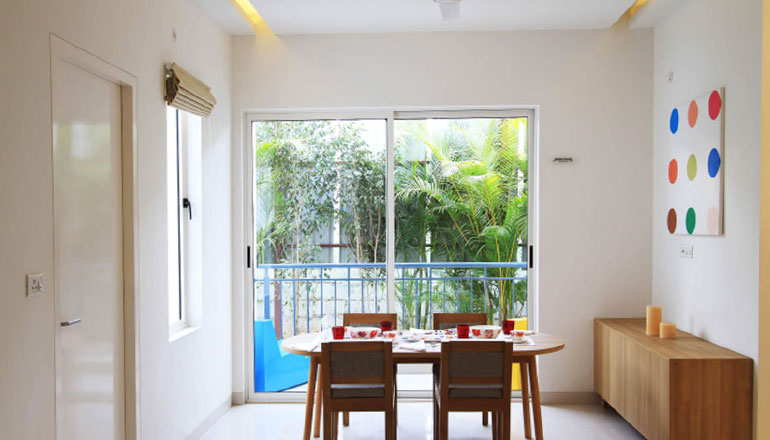 Shopping for your new home can be fun, but you do have to keep an eye out for the kind of neighborhood it is located in. Choosing a neighborhood is almost as important as choosing your dream home as you won't just be buying a home, but investing in its neighborhood too.
Choose a location that offers facilities which make a positive difference to your day-to-day living needs. If your perfect home is located in an unfamiliar area, then you should take the time to stalk out the neighborhood – both during traffic peak hours as well as during the night. This will give you a better idea of the kind of neighborhood you will be buying into. Some of the factors to look out for include:
Transport – Ensure that there is a convenient public transport stop within your neighborhood. Having a metro or railway station not too far from home is also a very big plus. Easy accessibility to important places from your locality is also very important.
Good Schools – No-one wants their kids to travel long distances daily just to get to a decent school, go with neighborhoods offering decent schools that aren't too far from home. Resale or rentals of homes located close to good schools also fetch better rates.
Crime rates – Safety of you and your family is always a priority. You should plan on purchasing homes within low-crime areas where your unaccompanied child can move about safely.
Cost of Living – Some parts of the city are more expensive than other areas. High-end neighborhoods predominantly offer big brand shops and expensive grocery stores within their folds. Ensure you buy into a neighborhood that sits comfortably on your pockets.
Prestige – Some neighborhoods offer prestigious addresses to be proud of while others may not speak so well of your home. Go with neighborhoods that offer you the perks of well-known addresses.
Pollution – Before purchasing a home, scout out the neighborhood for sources of pollution. There shouldn't be unsightly, smelly dumps or smoke-spewing factories within the vicinity. Noise pollution can also be a major deterrent, so do ensure that your home is located in a serene area without traffic snarls.
If you are planning on purchasing a home in good neighborhoods in Bangalore, then check out the Fortius Waterscape apartments located in Krishnarajapuram. Aside from being a classy neighborhood, this green locality offers easy accessibility to top city spots too. The nearby scenic Yele Mallapa Shetty Lake further improves the appeal of these apartments. Find out more about them here: https://www.fortiuswaterscape.com/