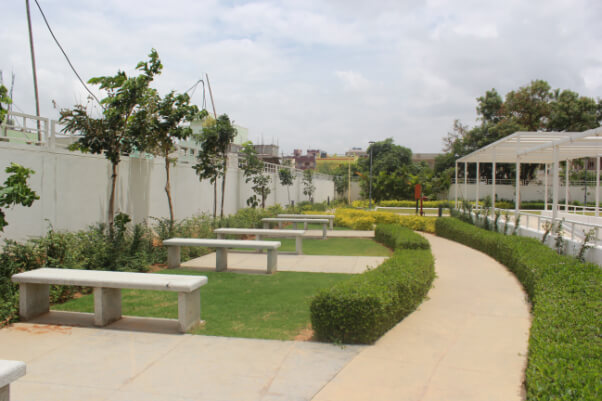 Finding the perfect apartment which meets both yours and your family's needs, can be a little daunting. Whether the apartment is for buying or for renting, you need to be careful as you navigate through the process of apartment hunting. Here is a look at some tips that will make apartment hunting a breeze:
-Before starting your hunt for an apartment, you need to have a fixed budget. It should be based on how much money you can afford to part with every month without upsetting the household budget. This can be in the form of rent or as EMI, in case you are planning on investing in an apartment.
-The next step to decide on is a feasible location that will fulfill your needs. It should ideally be near your place of work and/or your children's school. One can also look at the proximity of convenience stores or if there is a consistent online delivery system in place to take care of your daily provision shopping. It will be an added benefit if there are avenues for entertainment as well as recreation for the whole family. At the same time you want a decent neighbourhood that is low in crime rates and sound and air pollution.
-It's now time to make other decisions that include the 'must-haves'. This would include the BHK in an apartment as well as the kind of amenities that you consider essential for a better quality of life like, a well-equipped health club, well-maintained pool, play area for kids, jogging tracks, senior-friendly parks etc. And if you have a pet, you will need an apartment that is pet-friendly too.
-Now that you are done with all the preliminary homework and gotten your priorities sorted out, you can start your hunt for an apartment. Scour the internet and newspapers for adverts and zero down on the apartments that seem to fit the bill.
-Take your spouse along with you when apartment hunting as you need to make joint decisions. The presence of another person also grounds you from making hasty decisions. Remember not to get carried away by an apartment just because you like the paintwork or balcony view. It should satisfy your 'must-haves' list as well as your budget.
-Once you feel an apartment is right for your needs, ensure that your furniture will fit into it. You also need to make sure that all the fixtures, switches and plumbing are in working order and the bathroom and kitchen fittings are up-to-the-mark with no leaky pipes.
-Finally, find out if utilities like water, electricity and monthly apartment amenities charges are also included in the rent. And if you are buying the apartment, find out the monthly maintenance charges.
Fortius Waterscape apartments in Krishnarajapuram, Bangalore, offers luxurious ready-to-move-in apartments.The plethora of world-class amenities that comes with the apartment ensures that spending quality time with your family will be effortless! There are some apartments available for renting out as well. Do check here for more information: https://www.fortiuswaterscape.com/