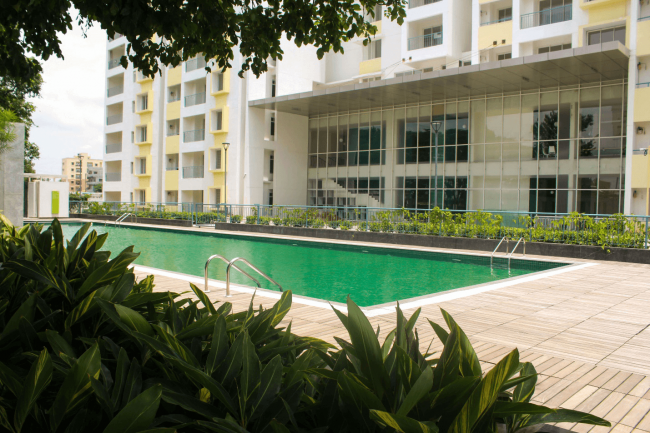 Taking possession of your new home is a momentous occasion, a milestone to be celebrated. However, there is a need for caution at this time as you want to make sure that everything within the home is in order as mentioned in the contract. Aside from this, the paperwork needs to be in order along with the necessary agreements and certificates.
While this may seem like a dampener at your moment of happiness, you just can't afford to take the risk. So, here's a simple checklist to guide you through:
Intimation of Approval – Given by licensing authority to the builder.
Commencement Certificate – Issued after all specifications are fulfilled by the builder.
No Objection Certificate – Proof that the project has been approved by all the concerned authorities.


Encumbrance Certificate – Proof that the property is free of any monetary or legal liabilities.
Khata – This document contains all details about a property including name of owner, location and building particulars.
Occupation Certificate – This is provided by the Municipal Corporation signifying that the project is in full compliance with building Laws.
Building Plan Approval – This is proof of approval by the building authorities. Without this, the building construction is illegal.
Handover of Documents – Issue of original registration documents, approval of authorities, blueprints, car parking allotments and agreement by maintenance agency.

Apart from this, you need to take a close look at the apartment as well. Ensure that all the sanitary fittings, drainage outlets, switchboards and door knobs are in functional order. You will need to look for leakages and check if the taps are in functioning order. Ensure that the paintwork is double-coated as mentioned in the agreement. You will also need to check for any cracks in the walls, ceilings or foundation before you sign off on the possession deed. There is no harm in measuring the sizes of the rooms to check if they are as per the agreement. Finally, check if all the amenities promised in the glossy brochure are available on ground.
Going with a reliable, reputed builder like Fortius Infra however takes away the pressures associated with cross-checking. Check out their amazing ready-to-move-in 'Fortius Waterscape' apartments available at Krishanrajapuram in Bangalore. More information here: https://www.fortiuswaterscape.com/