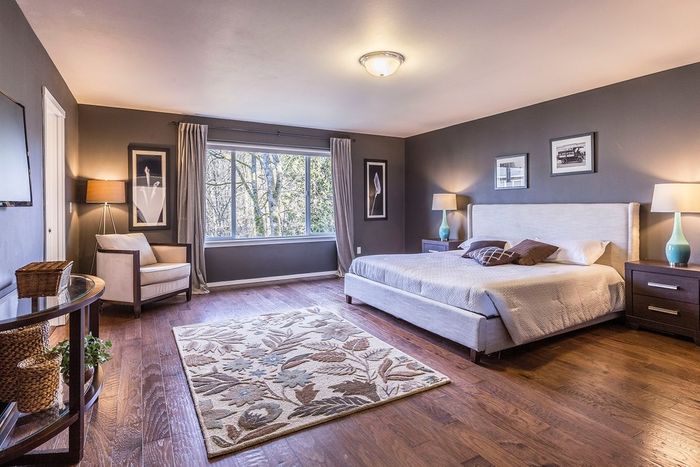 The bedroom is your personal sanctuary, the place you retire to after a long day's work. It should reflect your personality and feature your favorite things too. Most importantly, it should feel restful, comfortable space to be yourself. Here are some ideas on decorating a bedroom perfectly:
Furniture
The bed should be the most outstanding feature in your bedroom and should beckon out to you. When buying furniture, choose pieces that aren't too large for the size of the room. Otherwise your bedroom could end up looking cramped and unwelcoming.
Color
To create a cozy ambiance, go with soft hues of restful colors; these could include light shades of blue, green or lavender. To further personalize the bedroom, you could use toned-down serene shades of your favorite colors too.
Simplicity
Your bedroom should appear cozy, yet sophisticated and simple. Don't clutter up the space – keep it simple with just a bed, bedside table, a dresser and a chest of drawers or cupboard. Accessorize with some framed photos, artwork and flowers.
Lighting
Create a layered effect with ambient lighting for the whole room along with smaller accent lighting for reading. Go with adjustable lighting that can be dimmed according to your needs. Install light switches next to the bed for easy access at night.
Window dressing
Opt for a combination of curtains, sheer curtains to soften daylight and heavier drapes to darken the room and make it perfect for sleeping. Aside from being functional, curtains also add elegance to your bedroom. For greater opulence, go for floor-length drapery.
Carpet
There is nothing like a plush carpet to sink your feet in at the end of the day. Carpeting not only looks luxurious but also adds cozy ambiance to your bedroom. If carpets aren't suitable for your climate, go with a soft bedside rug instead.
Private nook
Create a cozy nook next to the bedroom window with a comfortable chair. You could use it for reading or simply enjoying the view.
The spectacular Fortius Waterscape 2 & 3BHK apartments in Krishnarajapura, Bangalore, provide excellent opportunities for decorating your bedroom. Overlooking the Yele Mallappa Setty lake, these ready-to-move-in apartments provide excellent views too! Do find more information about them here: https://www.fortiuswaterscape.com/.