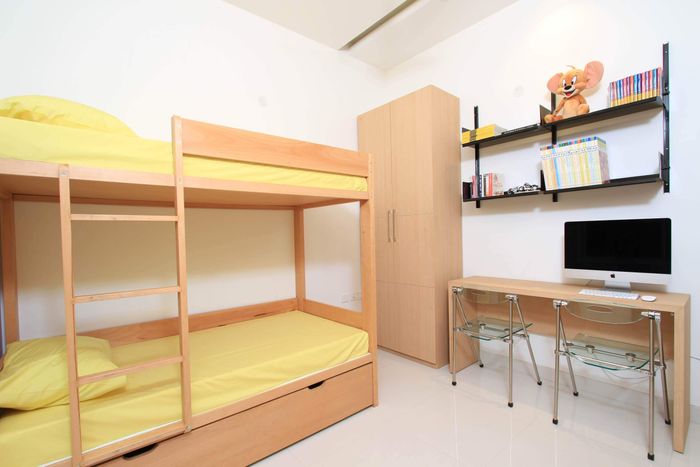 Making the commitment to buy a home can be really exciting, but this decision comes with its own set of dilemmas. Aside from deciding on whether to go with a villa or an apartment home, you also need to zero in on whether you want a ready-to-move-in home or one that is under construction. There are a number of pros and cons associated with both categories of homes and here's a brief analysis to help you decide what works best for you:
On the first impression, a ready-to-move-in apartment appears more expensive than the under-construction apartment simply because the latter category offers options for staggered payments over the initial years and easier cash flows. While under-construction apartments appear more attractive for this reason, there is a financial risk associated with them.
This is because unprofessional builders who take on large projects without adequate financial backing end up with delayed projects. This essentially translates to the home buyer paying both EMIs and rents every month – something which can mess up your financial plans. Such home buyers will even ultimately cancel their under-construction property bookings when they are unable to cope with the extra financial burden.
GST
A ready-to-move-in apartment appears more expensive on the other hand as you have to pay the full cost hands-down. However, the advantage here is that there is no GST charged on ready-to-move-in homes currently – as compared to the 12% GST on under-construction apartments. Aside from this, due to the large unsold stock of ready-to-move-in homes in most cities, the cost difference between the two categories has narrowed down significantly, thus making the ready-to-move-in home more lucrative.
Appraisal
One can actually see what you are buying in a ready to move in an apartment which is not the case with under-construction homes where you are at the mercy of the builder. In ready-to-move-in apartments, there are other inhabitants around to give you a deeper insight into the project before you commit to buy. Rental – A ready-to-move-in home can be used immediately to earn rent which can contribute towards your EMIs. With an under-construction home, this isn't possible.
RERA
With the introduction of RERA Act, home buyers are now protected from any foul play from the builder's side, whether it's a ready-to-move-in or an under-construction apartment that you have chosen to go with.
If you have decided to go with ready-to-move-in apartments, then do check out the innovatively-designed Fortius Waterscape apartments strategically located in the Krishnrajapuram area of Bangalore. Nestled opposite the scenic Yele Mallappa Shetty Lake, this green project makes great homes for the discerning few.