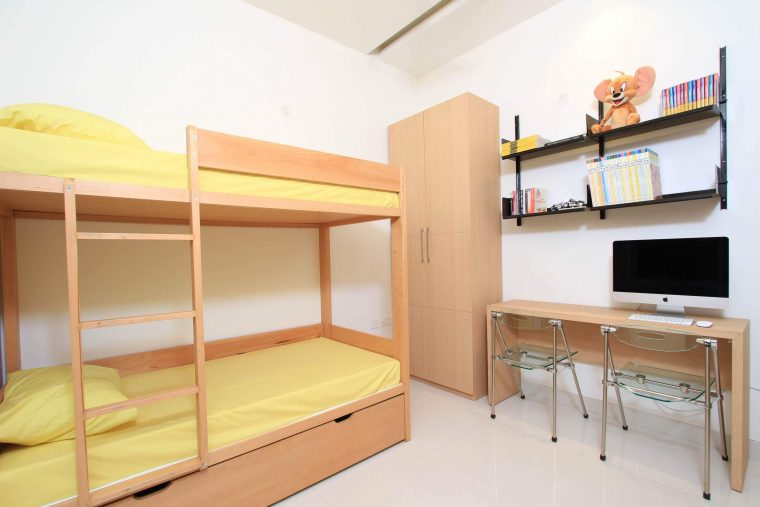 City dwelling usually means apartment homes, which also means space constraints and using multi-functional furniture, hidden storage, and modular set-ups. This, however, doesn't mean that your home has to look boring or lacking your signature decor touches.
You can do a lot with accessories to create a visual progression of spaces and make your apartment more stylish, while still being functional. Here's a look at some of the ways to change your apartment from being merely functional to becoming a designer space:
Floating cabinets and shelves fitted on the walls are great space savers and excellent use of the walls for storage and display. Aside from this, it frees up essential floor space and makes cleaning easier.
Wall-mounted TV units are another great idea. They are slim and give an aesthetic impression of being in-built in the wall, making great stylish space savers.
Tasteful table lamps and standing lamps are a great way of dividing a large room according to its different functional roles. They also add a unique decorative element with their multi-layered lighting, creating the right ambiance for any room.
Sofa beds or dual-purpose sofas that can unfold into a comfy bed are great for apartments with space limitations. They are ideal for overnight guests and sleepovers.
Bottom storage beds not only look interesting, but they also help to conserve space usage by providing neat storage spaces for stashing away extra pillows and bedding.

Customized or built-in cupboards are the in-thing and a smart way to use up awkward open spaces and corners. This way, you get storage niches without taking up unnecessary space.
Floor-length mirrors make bold statements, yet occupy small spaces. When placed opposite a light source, they brighten up the room further and create illusions of larger spaces. It amplifies your style, whether it's in the bedroom, living room or the hallway.
Planters complete the decor in a room, adding rejuvenating color and a breath of fresh air. Large planters make a bigger impact than small ones.

Rugs not only add texture, color, and life to a room, they can also be used to creatively divide a room into different sections – especially in open-plan apartments.
Modular kitchens are a great way to utilize space and are a 'must-have' furnishing in apartments. They come in aesthetic designs and offer greater convenience when it comes to storage.
However, if you are planning on buying into the ready-to-move-in Fortius Waterscape apartments in Krishnarajapuram, Bangalore, then you don't have to be bothered about effective space usage. These innovatively-architected apartments come with in-built accessories to provide exemplary living experiences. Get more details about them here: https://www.fortiuswaterscape.com/.