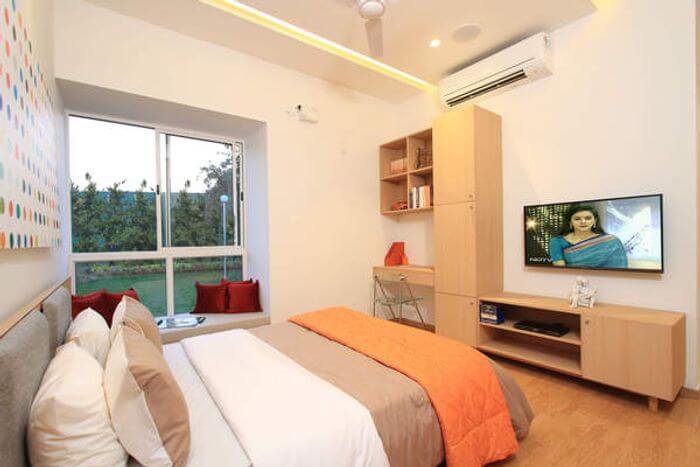 Having adequate space to store all the things you collect over time seems to be a universal problem. Aside from de-cluttering regularly, the next solution is to have adequate storage spaces in your home. However, this can get a little daunting, especially when you are living in a constrained space. But as with everything else, there are solutions to maximizing storage spaces in apartments too. Here are some nifty storage tips to get you started:
Storage forms a critical part of home designing and should be an integral part of planning your spaces and furnishings. These storage spaces should be easy to access and be a part of the multifunctional and flexible furnishing options.
Storage should be planned with long-term views considering the growing/evolving needs of a family.
While creating storage spaces, keep in mind the aesthetics, functional flexibility and ease of maintenance. And remember not to prioritize form over function.
For homes short on space, it's pertinent to plan storage spaces that are functionally relevant and can be accessed easily. Modular kitchen storage is the perfect example here.
Plan on keeping only the things that you need and use. De-clutter regularly to create more space.
Unknown to many, the living room furnishing provides multiple options for storage too. You could have side-tables with inbuilt storage spaces or even centre tables that have extra pull-out seating beneath them. You could also have cabinets installed under the window ledges for additional storage spaces.
The modern range of beds comes with niche spaces beneath them for storing extra bedding and linen. This helps in saving a lot of storage space elsewhere. And if your bed doesn't have it, you could always have it custom-built.
The guestroom can double-up as your TV room or home office. Using a sofa that converts into an extra bed for guests frees up space for other things.
The staircase offers amazing opportunities for storage spaces. Aside from creating drawers under the steps to store shoes, you can create cupboards or drawers to store a host of miscellaneous items under the structure.
Modern kitchens come with storage spaces on the walls as well as under the countertop. Aside from this, you can have stackable shelves to store your dry root veggies. The work island can also offer storage opportunities beneath it.
If you are home-shopping, then the spacious Fortius Waterscape apartments in Krishnarajapuram area of Bangalore offer amazing innovatively-architected homes that keep the homebuyer's storage needs in mind.