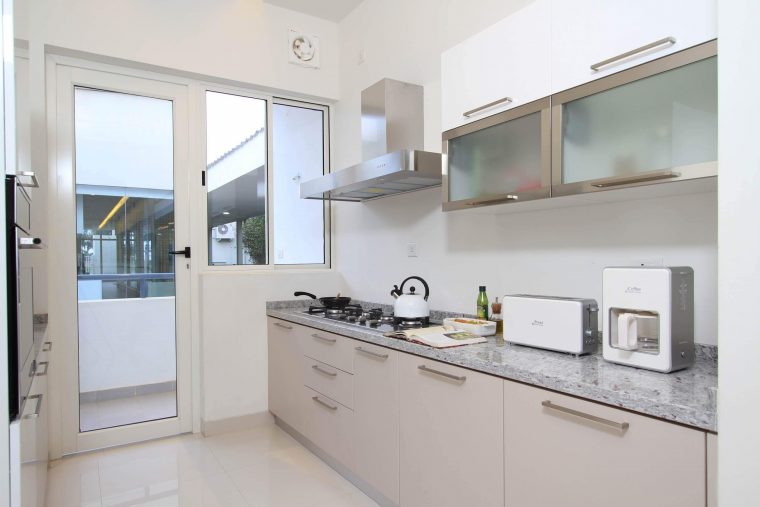 One of the key challenges of modern lifestyles faced by kitchen designers is making the kitchen a functional workspace and a stylish entertainment hub – at the same time. This becomes essential especially with the current trend for open floor arrangements and greater fluidity in movement between the different functional areas.
Modern kitchen brands address this challenge with trendy innovative design ideas that involve extensive use of natural materials that have been hitherto ignored over the past few years. Kitchen design trends for the year 2020 will be focusing more on the use of deeply veined marbles, dark granite, and warm tones of wood all paired back with state-of-the-art metallic accents. Contemporary homes are also expected to make use of glass and stones to add glamorous depths to their kitchens.
Here's a look at some of the trendy materials and appliances that are expected to rule the kitchen in 2020:
Colors
There is no hard and fast rule as far as coloring goes for the kitchen. While you can't change the color of your appliances and flooring that regularly, the color of your walls and window treatments can be easily updated according to the reigning trends. You can easily paint your walls with the trending colors without upsetting the applecart.
Stones
The year 2020 takes you back to the stone age and marbles with outstanding veining are all in. They are an unmissable sign of luxury that takes your home décor to the next level.
Wood
The natural warmth of finely-grained wood is again making a comeback. Go with the dark, rich tones of walnut wood or similarly colored woods that instantly hike up the luxury quotient of your kitchen.
Metal Finishes
It all started off with taps, appliances and cabinet handle becoming available in various different metal colors that range from gloss to matt finishing. The year 2020 is going one step further and you can now buy sinks in different metal color finishings too! They not only make style statements but also improve the aesthetics of the wet areas in your kitchen.
Seamless Cabinets
The latest contemporary designs for 2020 dictate free-flowing designs with cabinets that have technologically-advanced push-open doors. This does away with the traditional handles and gives your kitchen a seamless sleek look.
Double Islands
The kitchen island is a staple of open-floor plans. Double islands announce the luxury of space in your kitchen area and will be a new trend.
The all-new ready-to-move-in Fortius Waterscape apartments in Krishnarajapuram, Bangalore, offer homebuyers contemporary kitchen designs that are a dream to decorate! Get more information here: https://www.fortiuswaterscape.com/.