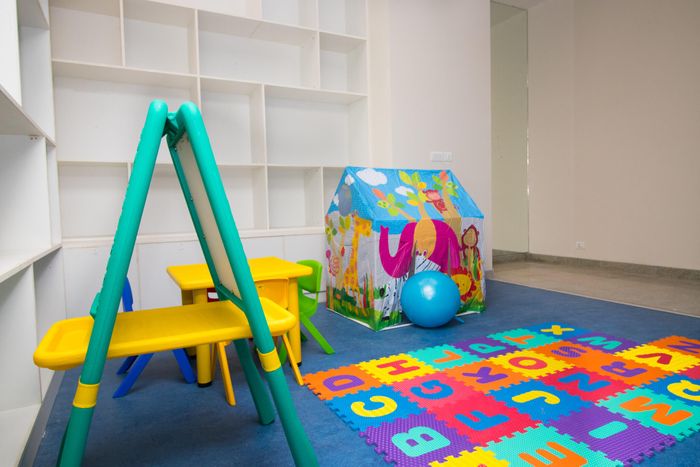 With cities running out of spaces, homes are also getting smaller with some rooms having to play double-duty roles. The living room is the space meant for socializing, lounging, watching TV and generally relaxing with friends and family. For the smaller children, the living room is also space where they can play all they want comfortably as many homes may not have a designated playroom.
However, your living room can get messy and cluttered as children tend to spread out toys all over the room. This makes your relaxing zone feel a little crowded and you need to consider ways to clear the clutter. Here are some ways to provide a designated area in your living room where the young ones can play without taking up the entire living room space.
Storage spaces
The most important tip is to provide ample storage space in your living room. These can be in the form of drawers, cupboards, trunks or stylish bins where toys and other bric-a-bracs can be neatly stowed away.
Designated space
The best way to separate the play zone is by using a visual divider that children can understand easily. Providing a colorful rug in one corner of the living room along with comfy throw pillows and bins to hold toys will create a boundary for the children to keep their toys in.
Playpen
Alternatively, you could also install a playpen area and furnish it thoughtfully with child-friendly seating. This will keep all the kid's toys within a restricted zone.
Low-seating nook
Add a low table which can double up as an activity or writing table and keep toys, etc. Low puffs or overstuffed pillows will make great seating as the kids stay busy in their own world.
Colorful alcove
If you have a recessed area in your living room, it can act as a great play area. You could color it brightly to demarcate the area from the main living section. Place colorful seating, a bright rug along with nifty storage for your kid's toys and paraphernalia.
Hard-wearing materials – Use easy–to-maintain sofa materials that can withstand stains. Your walls can be coated with paints that can be easily wiped. These types of materials are essential when kids are at play!
This way you can still have a stylish living room that is easy to tidy up even with kids playing around. Check out the ready-to-move-in Fortius Waterscape apartments in Krishnarajapuram, Bangalore that are thoughtfully-designed to provide spaces for all family activities.