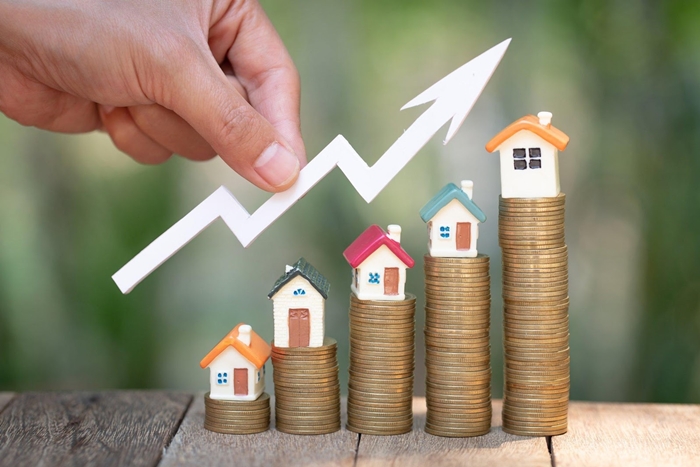 The current pandemic has thrown life out of gear in a massive way. Almost every sector has been affected along with a slow down in economic growth. All this and more raise the question of where to invest your hard-earned money safely.
Experts advise that you should have a varied portfolio of investments with both short-term and long-term gains. This should also include a healthy mix of low-risk and medium-risk investments. While low-risk investments provide greater stability and lower returns, higher risk investments provide higher returns too. Safe and risk-free investment choices include Fixed deposits (FD) and Real Estate. Here is an insight into what makes a better investment choice:
1. Investing in real estate has been the safest investment choice since ages and is still considered the most risk-free form of investment today. And with the real estate sector undergoing recent reforms and coming under the aegis of RERA regulations, it is even more safe to invest in now.
2. With banks further slashing interest rates on home loans of recent, investing in real estate has become more lucrative. Current home loan interest rates of around 7% make this the best time to invest in real estate.
3. The uncertainty brought on by the pandemic has lead to builders offering more exciting and lucrative deals like never seen before. This is an opportune time to make a profitable investment in real estate.
4. With a large bank of ready-to-move-in apartments being available, your investment in an apartment would result in receiving monthly rentals from the beginning itself; this secondary income earned can be used to pay your home loan EMIs, such that your real estate purchase becomes virtually free!
5. Over the years, there will be appreciation in the cost of your real estate too. This doesn't happen with FDs.
6. Comparatively, investing in an FD will continue to give you a steady low income that's liable for tax deductions too. The returns aren't much either.
Hence, its more profitable to invest in real estate. Fortius Infra offers you delightful ready-to-move-in Fortius Waterscape apartments in Krishnarajapuram, Bangalore. Visit https://www.fortiuswaterscape.com/ to get a better look at these dream apartments in Bangalore!