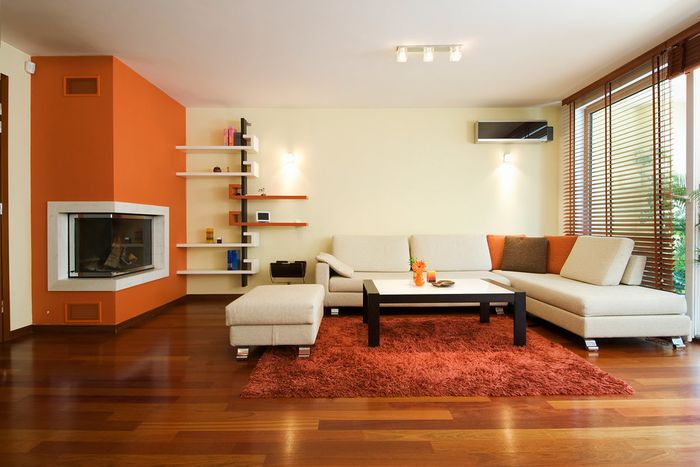 If the apartment you call home feels a tad outdated, there are easy ways to modernize it without its getting too heavy on the pocket or time spent on remodeling it. Fortunately, a few tweaks on furnishing and décor can do the trick of bringing your home up-to-date.
Paint the walls
Aside from the benefits of a fresh lick of paint, modern colors with accent walls will surely have a profound effect on updating your home.
Wallpaper
You can apply temporary wallpapers with modern prints on your smaller walls to create an attractive eye-catching effect.
Flooring
Its time to replace your old carpeting and rugs. Invest in new floor coverings in modern colors with statement designs that look more appealing. You could consider investing in adhesive roll-out vinyl flooring for your bathrooms too. Its the perfect makeover for those who don't want to invest heavily.
Light fittings
The quickest way to change your apartment's appearance is to invest in wall sconces and hanging central lights in modern designs. Make a statement with a central chandelier in the hall and living room areas.
Window dressing
Changing your blinds or curtains to trendier designs can also modernize your apartment's looks. Go with minimalist curtain rods that will drape your curtains with the perfect folds.
Replace knobs
You can easily modernize you outdated styles of cabinets and doors by replacing their knobs and pulls with modern sleek designs.
Change faucets
You can also update your home by simply changing the faucets in your kitchen sink and bathrooms. Shining steel or chrome will make your home look instantly younger!
Furniture
Another simple way to updating your apartment is by disposing of old furniture and getting in some new modern pieces.
Plants
Indoor plants are the 'in thing' now and investing in a few interesting plants is another great way of modernizing your apartment.
Rather than modernizing your apartment, have you thought of investing in a brand new apartment instead? Check out the ready-to-move-in Fortius Waterscape apartments in the Krishnarajapurm area of Bangalore. These contemporary-designed homes are nestled within a 2.3-acre green plot and offer world-class amenities and facilities. You also get to enjoy panoramic views of the huge Yele Mallapa Setty Lake. Get more information here: https://www.fortiuswaterscape.com/