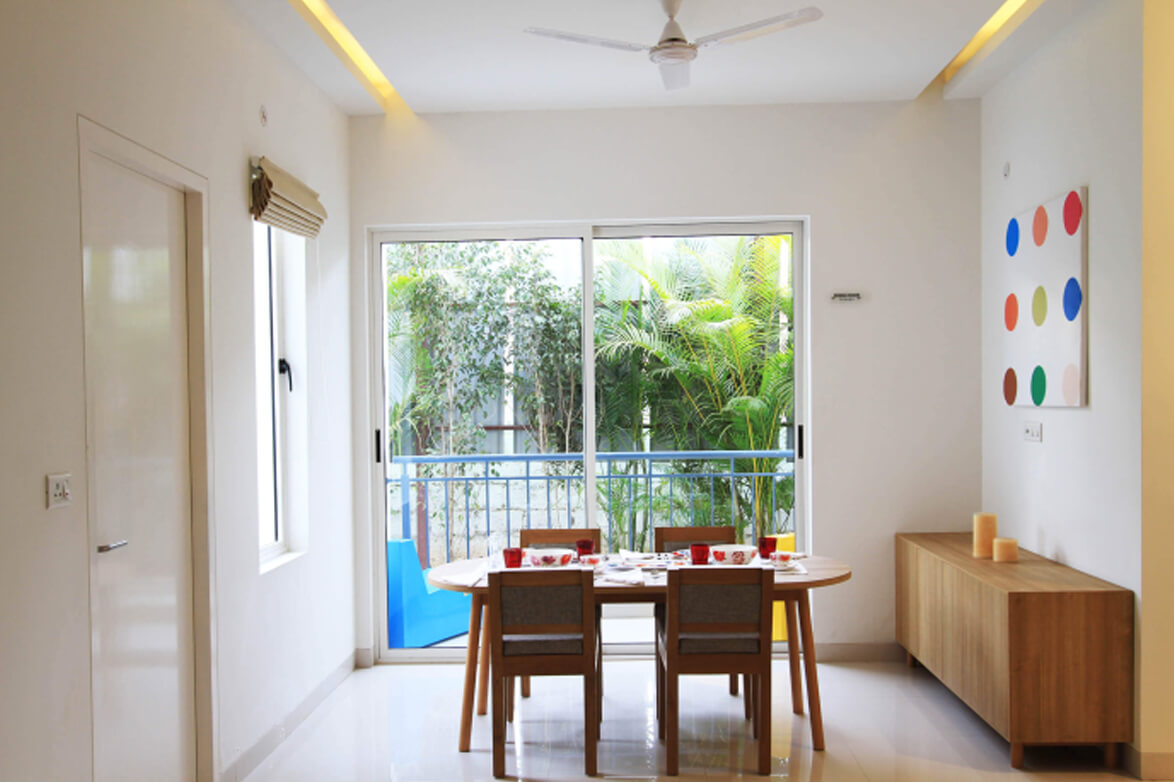 We were thrilled to have Indian the Indian Green Building Council, (IGBC) team visiting Fortius Waterscape a month ago. The team was guided through all our efforts and green concepts that were adopted by us right from the design concept beginning stage.
The IGBC team studied the measures that we have taken considered all our efforts regarding water conservation, efficient energy use, efficient handling of household waste and reduced dependence on fossil fuels and virgin materials. They were also impressed by the fact that we had retained had retained almost all the original environment (local trees) around our complex. For all our ongoing efforts, they have honored us with the prestigious IGBC Gold Certificate.

Fortius Waterscape is an IGBC Certified Green Building
For IGBC certification, Fortius Waterscape had to fulfill five non-negotiable categories. These are based on:
Site selection and planning
Water efficiency
Energy efficiency
Materials and resources
Indoor environmental quality
An additional category on innovation and design process is also included in the certification procedure. It's a matter of great pride that Fortius Waterscape has been able to achieve the best possible result in these categories.
More Lung Space:
Out of a total site area of 9917.27 sq meters, about 2176 sq meters has been retained with its natural topography undisturbed. Credits have also been received for 77.32% of exposed non-roof impervious area covered with high-reflective materials and vegetation.
Better Ventilation:
The project also provides efficient exhaust systems in the kitchens and bathrooms, meeting the minimal air-flow rates. An appropriate efficient rainwater harvesting system has also been installed that can collect 100% of the run-off from roof and non-roof areas.
Nothing Wasted:
Important credits were also attained for an efficient sewage treatment plant that would reuse 100% of the waste water generated onsite for activities including landscaping and flushing. With diminishing water bodies, efficient usage of water is a highly desirable criterion. An organic waste composter for 100% management of solid organic waste generated also met the credit requirements by the IGBC.
The use of low VOC materials, paints and adhesives have been approved by the body as well as fresh air ventilation, cross-ventilation and building flush out narratives. A day-light simulation report which shows that the project will receive minimum daylight in 75% of the regularly occupied areas also meets mandatory day-lighting requirements.
All this and more has allowed the Fortius Waterscape project to achieve the highly-coveted Gold certificate from the IGBC. And what's more, these green apartments have received their OC and are ready-to-move-in, so do check out these prized homes!