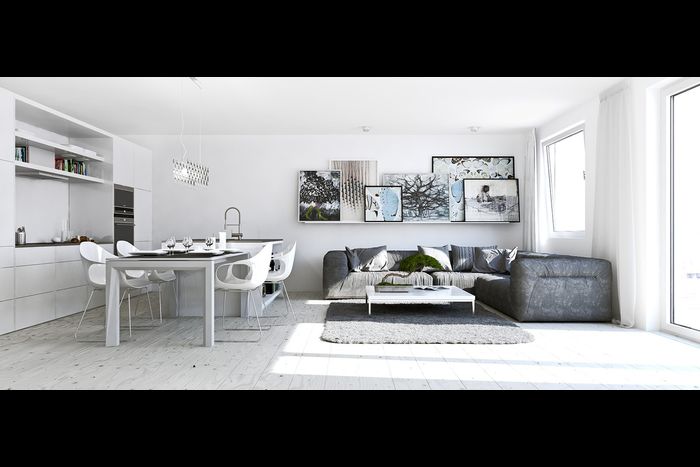 Sometimes your home just doesn't have that extra space you have been craving for. And going for an extra room in a city residence gets expensive too. Builders have caught on to this dilemma faced by homeowners and have come up with the unique concept of 'half rooms'. Hence, you can see advertising for 2.5BHK and 3.5BHK apartments where 'small is beautiful'.
For those not in the know, these extra half rooms are uniquely carved out smaller rooms that can be used for a variety of purposes. Such apartments with added half rooms offer the homeowners the comforts of an extra room within the same built-up area. The beauty of these extra rooms is that they are completely private and can be used for a variety of purposes including that home office you have always been craving for or a children's playroom. It could even be converted into a guestroom for those occasions when someone is staying over.
Marketing Strategy
Having an extra 'half room' is an excellent strategy by builders to harness a greater share of the residential market. Developers are playing on the psychology of potential homebuyers by providing that extra space. Homebuyers too are keen on getting that extra half room for a comparatively affordable price.
Adaptable Functionality
The extra room could make the difference between a cluttered home and a peaceful home. It can be used for the storage of bric-a-bracs, leaving you with a more organized space. It could even become your puja room, a meditation room or your home gym. The potentials for this extra room are so limitless!
Great Investment
Apartments offering an extra half room make good investments too. When it comes to resale, there are higher chances of getting better offers. This is because prospective homebuyers are always on the lookout for homes with smart options. Such homes also garner better rentals.
For those on the lookout for 2 & 3BHK apartments, check out the Fortius Waterscape apartments in the Krishnarajapura area which are uniquely designed to keep their customer's needs in mind. Overlooking the scenic Yele Mallappa Setty Lake, these spacious apartments are nestled within a 2.3-acre green campus. Get information about them here: https://www.fortiuswaterscape.com/.