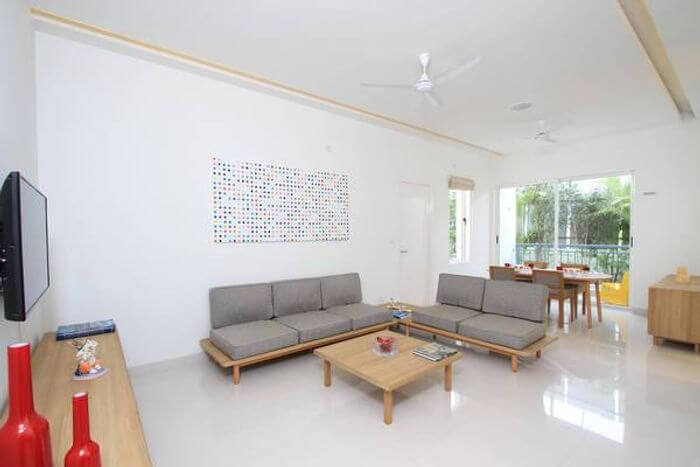 The economic slowdown has affected all sectors of industrial growth with the real estate segment also witnessing a minor meltdown. However, this loss in momentum has thrown up an interesting feature in home buying.
There is a growing preference for ready-to-move-in apartments as well as affordable housing projects among the breed of new home-buyers. This is a significant change since home-buyers can now actually see what they are buying. The earlier trend was a preference for under-construction projects where the discerning home-buyers got to pay less than for the ready-to-move-in apartments. The change in preferences seems to have been triggered by fears over incessant delays in delivery timings offset by some unscrupulous builders. But this way, the home-buyers are also assured of what they are paying for as all the amenities and facilities are already on the ground. The buyer is no longer insecure about paying for features promised in the brochure either as he can actually see what is available.
The best advantage of ready-to-move-in apartments is that there is no GST applicable to them, thus bringing down the buying cost significantly. This amendment in the GST Act in 2017 was done to bail out the real estate sector which was facing a slowdown in sales and a build-up of inventory post-demonetization. It also had a positive impact on home-buyers opting for ready-to-move-in apartments as they would cost less. According to a survey conducted in the first half of 2019, about 36% of prospective home-buyers preferred ready-to-move-in homes as they were seen as a good value proposition. In NCR alone, 56% of prospective home-buyers preferred ready homes as compared to those under construction. This has led to developers tweaking their offerings and perks to make the most of this new trend and attract home-buyers.
Some of these freebies include free modular kitchens, deferred payment schemes and superior customer experiences. Builders are also focused now on generating positive references from these customers and the transformation in quality of life after moving into ready-to-move-in apartments.
With the onset of the festive season ushered in by Ganesh Chaturthi, more home-buyers are coming forward to invest in ready-to-buy-homes as this is considered an auspicious time with real estate developers also offering more freebies at this time.
If you are on the lookout for ready-to-move-in apartments in Bangalore, check out the classy Fortius Waterscape apartments in Krishnarajapuram area that come with spectacular views of the Yele Mallappa Setty Lake. Nestled in a 2.3 acres plot of which 80% is green lung space, you couldn't ask for more!