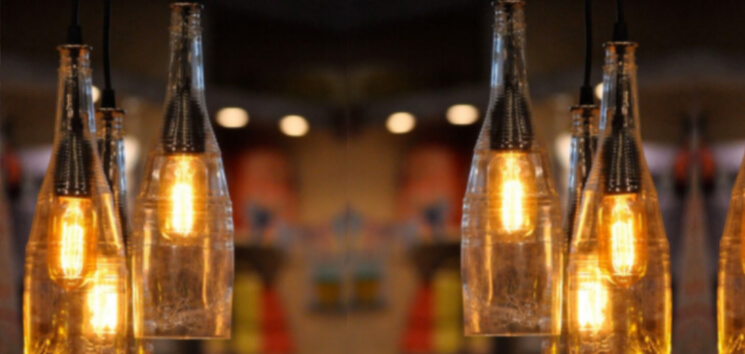 People tend to think that making a conscious green choice or investing in green,
eco-friendly products is a pricey affair. If you use upcycled products for your décor you will be doing more good to the environment AND for your wallet! The elements for eco-friendly décor design are pretty simple. Let's start with some upcycling tips that can be easily done for your house.
What is upcycling?
One man's trash can truly be another man's treasure when it comes to upcycling. Upcycling literally means turning something that is unused to something new and useful by using a little bit of imagination.
Upcycled lights
Using upcycled products is not just cost-effective, it also takes care of putting your clutter to good use. Have a few wine bottles lying around? Make pendant lights out of them. Cut the bottom of the glass bottle using glass cutters. Thread the light wire and socket set from the bottom of the wine bottle and out the bottle's neck. (You can get this as a kit in many of the online sites). Attach the wires to the ceiling box using wire nuts. Put a bulb in the socket on the other end, and voila you have a stylish, chic and upcycled pendant light for your balcony.
Add a splash of green to your house
Probably the most obvious, eco-friendly addition to your home would be indoor plants. You can up the game by using an unused teacup set as a succulent planter! In fact, planters can be anything from teapots to cement blocks! You can also upcycle plain concrete hollow bricks as balcony planters! Add a splash of colour and use clay to close the bottom.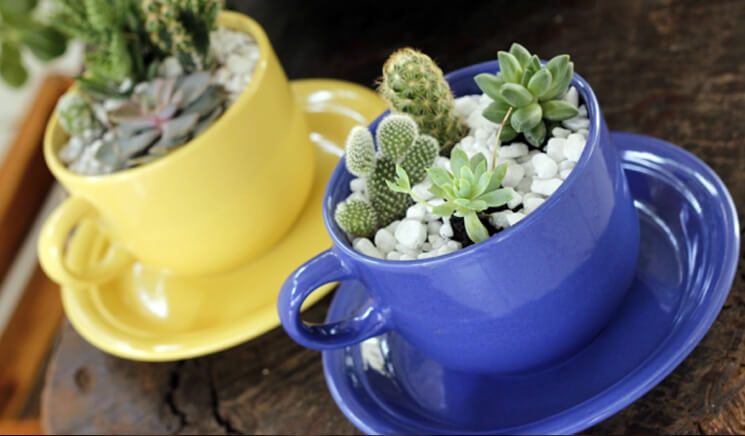 Choice of furniture
When it comes to wood, many are confused on what really is eco-friendly. We have plenty of choices these days when it comes to furniture in terms of materials, textures, shapes and sizes. The cheaper option in many cases (not all) is the processed wood furniture. MDF or Medium Density Fibreboard or compressed wood is used extensively for cabinetries, dining tables, beds, and sofas. It is also not recommended for everyday use as it is considered toxic as it has some of the highest concentration of urea-formaldehyde, and free formaldehyde is considered carcinogenic. Besides, the lifespan of MDF products in India is much less compared to the other alternatives available in the market, as it tends to absorb moisture more.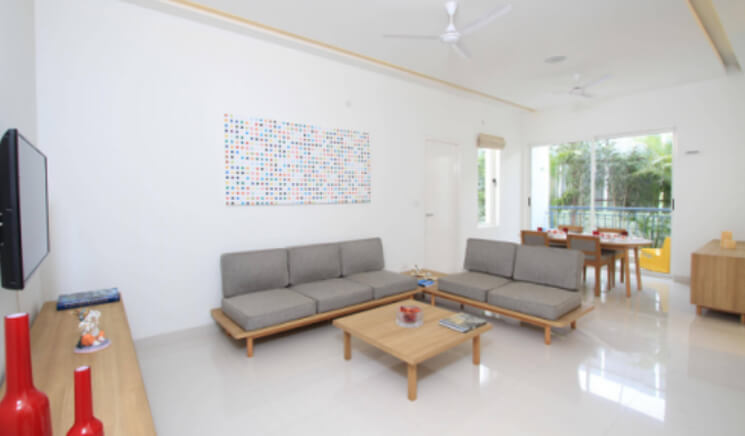 Upcycling is a popular and an easier way to approach the idea of sustainability. Small steps like these will also help all of us to better appreciate the Nature around us.
If you would like to live in IGBC certified green building, check Fortius Waterscape (off Old Madras Road, Bangalore)which is at a ready-to-move-in stage!