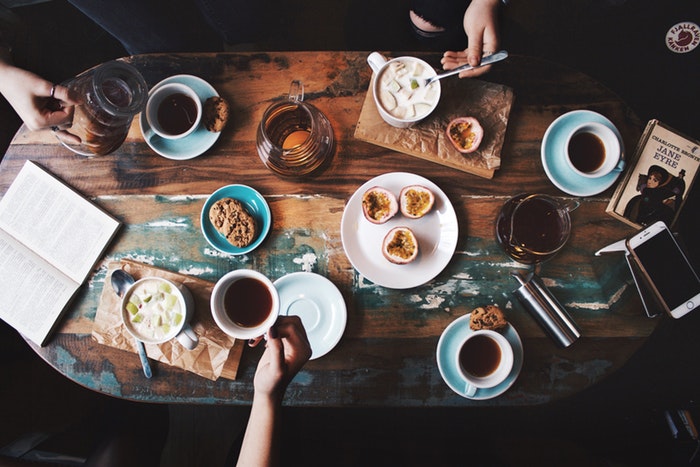 Furnishing your new apartment can be exciting especially with the unending choices and types of furniture in the market. But you need to be judicious and select your furniture carefully. Make sure you are aware of the measurements of each room and the amount of space you are ready to allocate for each furniture piece. The dining table is a very important piece of furnishing – it is where the family congregates together at the start and end of each day and many nourishing meals are shared here with friends and family.
There are many designs and materials in which dining tables are available and you need to find the right size and shape to go with your unique decor style. Here are some pointers to help you pick the right kind of dining table to suit your home:
Minimalist styles
If your home decor follows the minimalist style, then a metal or wooden rectangular table without any embellishments would fit in perfectly. You can pair it up with wooden bench seats for an uncluttered look that doesn't take up too much space either. It goes well in smaller spaces as well. 
Extendable tables
If you are looking for a dining table that is just right for your family size, then extendable tables are for you. The side flaps on these tables are adjustable and allow you to accommodate more people when required. They are perfect and can fit in with most decor styles.
Round tables
These are space-efficient tables that are ideal for smaller apartments and allow for easy creation of space to accommodate extra guests. They are also more family-oriented as everyone can face one another easily and passing food along is simpler. Round tables can be in wood, glass, marble, heavy-duty plastic or even metal and you don't have to worry about sharp edges if you have really small children.
Glass tables
These look great in homes where the decor style is mainly retro and modern. Glass tables can be square, rectangular or circular. Frosted or coloured glass table tops are easier to maintain when compared to clear see-through glass. A fancy support system or carved wooden legs further amp up the appeal of such tables.
Oval tables
This is a unique shape that breathes modern and retro appeal into a room and has the best qualities associated with rectangular and circular tables.
For those shopping for homes, the classy Fortius Waterscape apartments in Krishnarajapuram area of Bangalore offers the best of location, facilities, amenities and large lung spaces. Get more info on them here: https://www.fortiuswaterscape.com/.