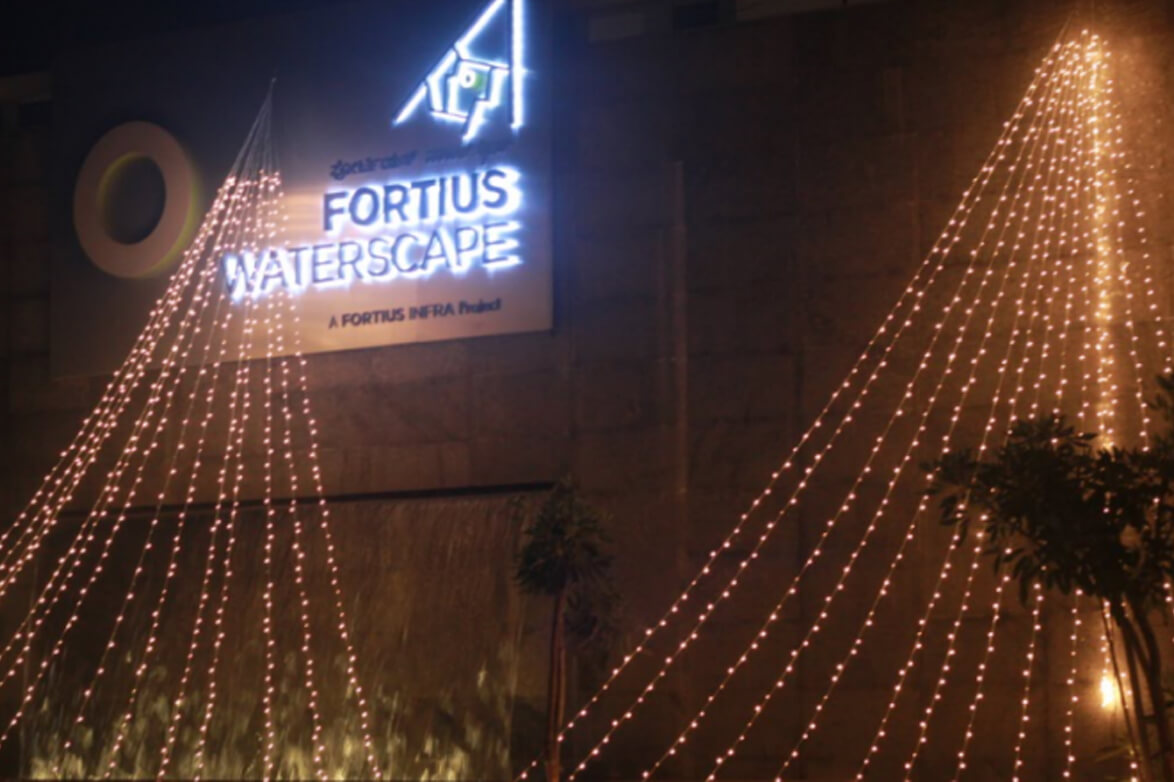 Deepavali or Diwali is often a festival immersed in nostalgia for many. It brings back childhood memories of fun and joy, a time when some of the finest delicacies and puja offerings were made, or "rockets" were sent from rooftops under the supervision of elder siblings!.
Diwali at Fortius Waterscape was a pleasant throwback to those times, and the resident families got together to participate at this very special time of the year Celebrations, lights, fireworks, rangoli, sweets, savories marked this year's Diwali at Fortius Waterscape. It was particularly special for the team at Fortius as well as for the residents, as this year's festival of lights was the first one for those who moved into their new home at Fortius Waterscape.
Diwali in many ways transcends religions. The festival of lights is also easily a popular festival celebrated all over India. Traditionally Diwali was celebrated at the beginning of the cold season to instill a sense of joy and colour to those who celebrate it. The highlight at Fortius Waterscape was, of course, the endearing feel of a community. There were no strangers at Fortius Waterscape as they came together as a family to spread the happiness.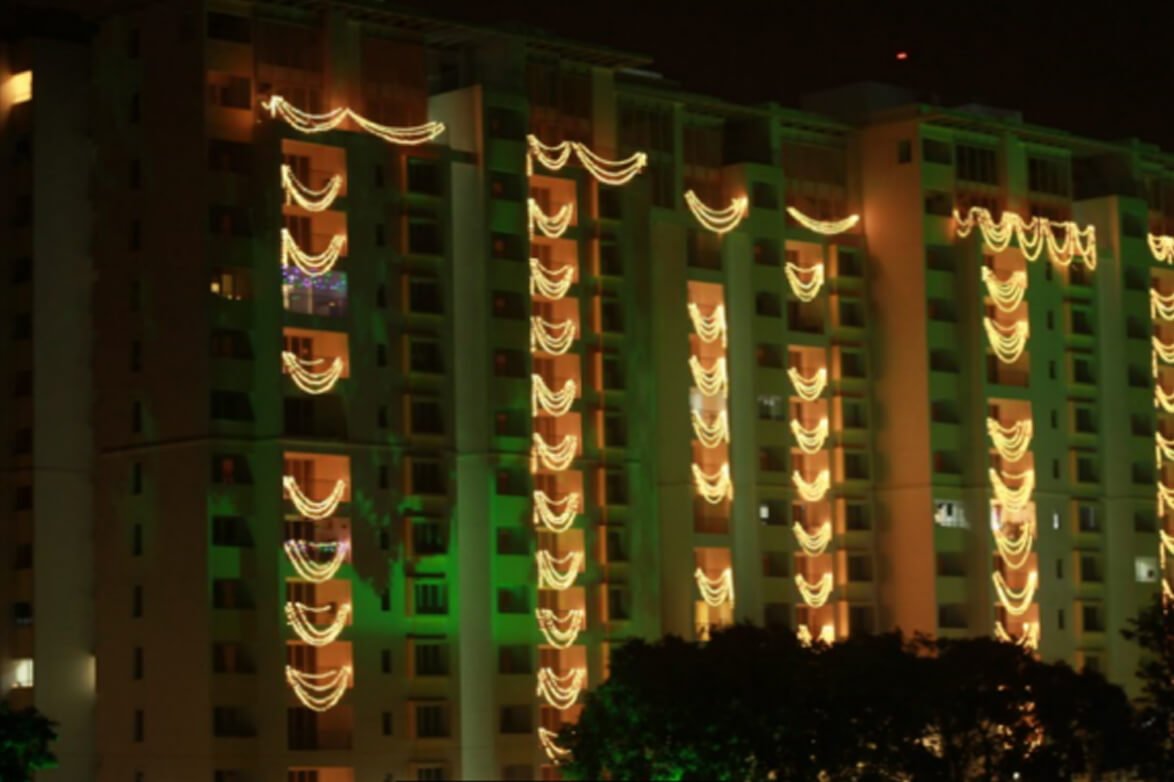 Festivals motivate us to be better people too and we have always championed the cause of eco-friendly products. We used eco-friendly strings of LED lights to add colour and character to the balconies at Fortius Waterscape. And here's a look at the rangoli design put together by our team and the residents.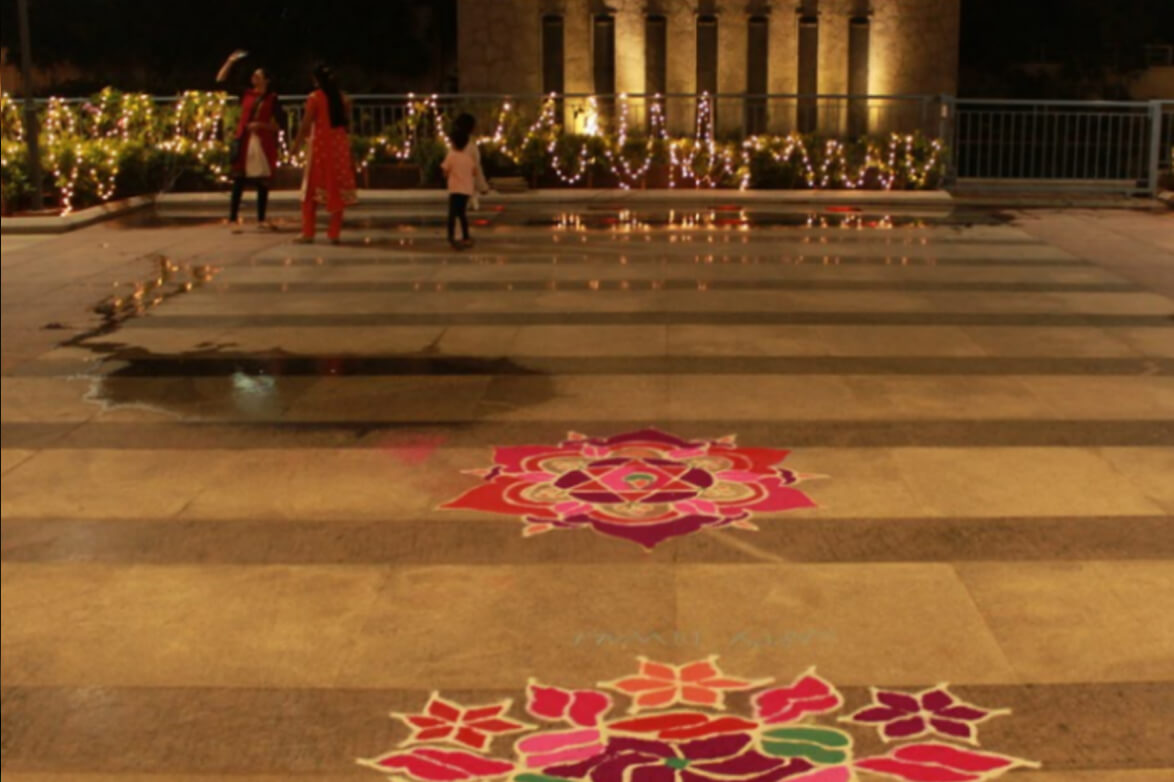 It was indeed heartening to see the goodwill from our residents. Many families have moved into Fortius Waterscape as it offers ready to move in homes. The benefits of ready to move in apartments are many, but the most important factor must be the security and camaraderie that gated communities offer.